Automatic control
Our servicing experience has shown us that it is very important that the control and switchgear cabinets are made of top quality materials. That is why our cabinets are produced of high quality conductors and components and are the subject of a tight quality control system.
However, it is not only the components that matter, it is essential to design and mark them in the adequate and professional way. The integrity of appropriate marking helps to save time needed to wire the system as well as to start and use it. The production and installation of the control cabinets is performed according to our own documentation which is created individually for each customer.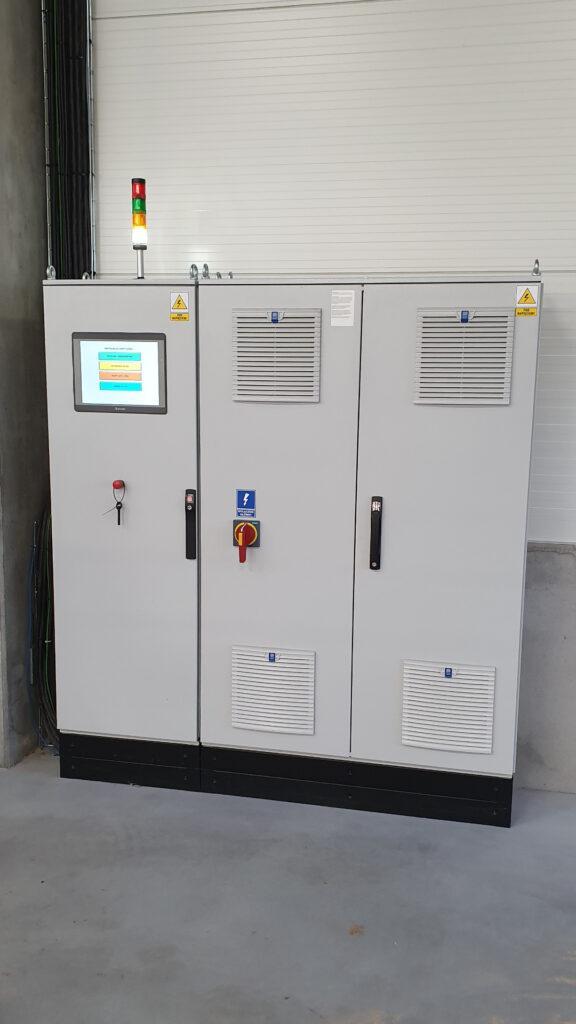 We use components of the following manufacturers: Rittal, Schneider Electric, ABB, Siemens, Wago.
For connecting the drives with other elements of the dedusting system we use power supply and control cables of the following producers: HELUKABEL and TKD.
Our knowledge and experience enable us to offer steering cabinets that we produce accordingly to the individual needs of a customer.
We have been cooperating with numerous Polish wholesalers for many years and we can offer not only high quality products but also competitive prices.
For our products CE declarations of conformity are issued.