Container loading systems
Docking system
The fully automatic container loading system designed by our engineers is a tight, dustfree system for bulk solids, saving your time and requiring minimal maintenance.
The tighness of the system is ensured by the docking terminals – this solves the problem of dust release and possible composing of dust around the loading area. The containers work as traditional cyclones and replacing a full container into an empty one requires no stops at the production. This solution lowers the costs and shortens the time of the entire operation.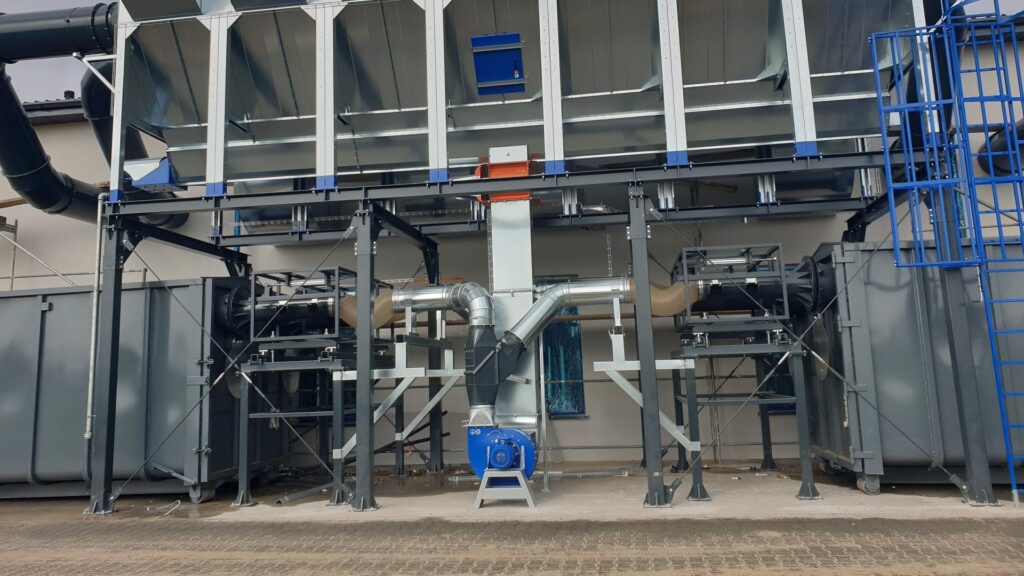 2. Direct loading system
Another solution of container loading is a direct dump of bulk material into a container with the use of a screw conveyor. The rotating screw conveyor pushes the material into dump openings and evenly fills in the container with the bulk solid. Additionally, in order to seal the system and avoid dust release, we recommend to equip the container with a top cover. In this case the dump openings are equipped with flexible hoses (sleaves) that are led into the container through the top cover.