Pneumatic sliding dampers with 'Ex' marking
Our pneumatic sliding dampers are produced in accordance with the Directive 2014/34/EU of the European Parliament and of the Council of 26th February 2014 on the harmonisation of the laws of the Member States relating to equipment and protective systems intended for use in potentially explosive atmospheres.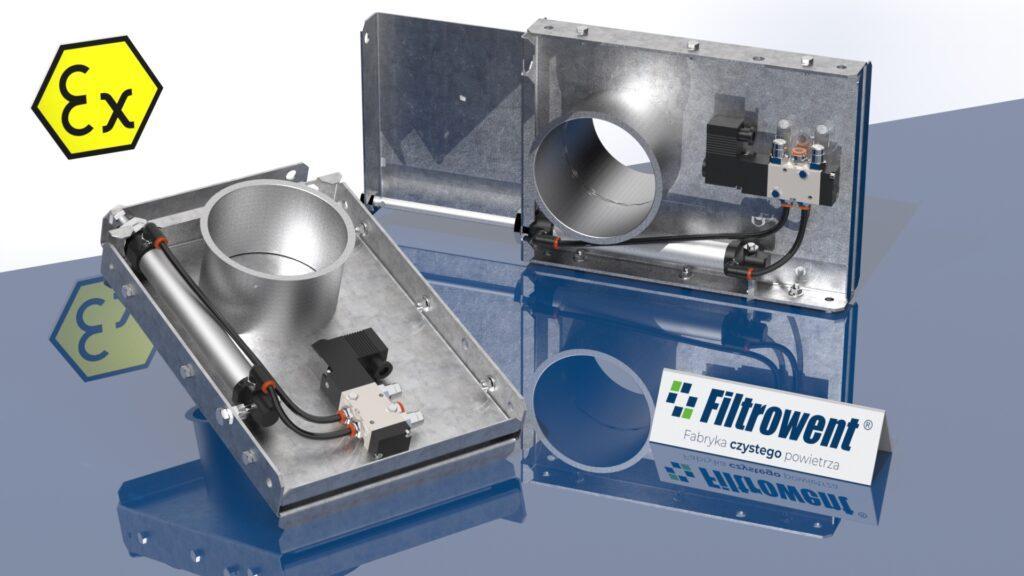 As standard, all our pneumatic sliding dampers are given a category II 2/-D Ex IIIC T85stC Gb, which means they are designed for working inside where explosion hazard zone 21 occurs.
The explosion hazard zone 21 is an area, where an explosive atmosphere in the form of a cloud of combustible dust in air is likely to occur in normal operation occasionally. Such areas are inside pipes and ducts, through which explosive or combustible dust mixtures are conveyed (such as wood dust, paper dust or polurethane foam dust).
The pneumatic motors of our ZASP sliding dampers connected with compressed air enable instant and tight air cut-off inside the pipes.
Contact us for more details.